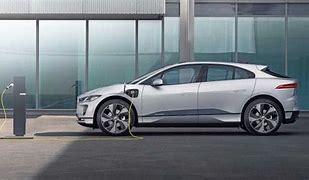 Electric vehicles are becoming increasingly popular and so ensuring their safety is paramount. This article explores how to manage the key hazards and risks for the safe operation of electric vehicles.
Current UK Government policy is to end the sale of new petrol and diesel vehicles by 2030 and for all new cars and vans to be fully zero emission at the tailpipe by 2035.
As a result, vehicle manufacturers are now focusing on alternative means of power, most notably electric as they phase out the manufacture and sale of petrol and diesel engine vehicles.
Latest figures from the RAC suggest that there are 712,000 "Battery Electric Vehicles" registered in the UK along with over 200,000 plug-in hybrids.
As this figure increases annually, organisations transitioning to an electric vehicle fleet will need to consider the potential hazards and risks associated with electric vehicles.
Vehicle hazards
Currently, there are three types of vehicles.
Battery Electric Vehicle (BEV).
Hybrid Electric Vehicle (HEV).
Plug-In Hybrid Electric Vehicles (PHEV).
Battery electric vehicles use a large capacity battery and electric motor/s to drive the vehicle. The battery needs to be charged from the electricity supply network when the vehicle is not in use.
Hybrid vehicles typically use two sources of power (internal combustion engine and battery) automatically with the vehicle braking systems used to charge the battery. This differs from a plug-in hybrid vehicle that can have its battery charged directly from the electrical supply network.
According to the Health and Safety Executive (HSE), "voltages present in electric and hybrid vehicles are significantly higher (currently up to 650 Volts direct current (dc)) than those used in other vehicles (12/24 Volts dc)" and that "in dry conditions, accidental contact with parts that are live at voltages above 110 Volts dc can be fatal".
Battery systems may contain chemicals that can be harmful if released. They also store significant amounts of energy that can give rise to explosion if not dealt with correctly.
Based upon the above, the HSE have produced a list of hazards associated with these types of vehicles. This includes the following.
Fatal electric shock through the presence of high voltage components and cabling.
Fire and explosion through the storage of electrical energy.
Components that may retain a dangerous voltage even when a vehicle is switched off.
Electric motors or the vehicle itself that may move unexpectedly due to magnetic forces within the motors.
The potential for the release of explosive gases and harmful liquids if batteries are damaged or incorrectly modified.
Other hazards identified include:
the possibility of people being unaware of vehicles moving as when electrically driven they are silent in operation
the potential for the electrical systems on the vehicle to affect medical devices such as pacemakers
manual handling risks associated with battery replacement.
Although data is limited, there is some evidence to suggest that fires involving electric vehicles are increasing.
With an increase in vehicles this is likely to be the case but certainly there has been some notable warnings issued by UK fire and rescue services in recent times, particularly in relation to electric bicycles and scooters using lithium-ion batteries.
Of the data available, it does suggest that "thermal runaway" associated with vehicle batteries is causing rapid fire spread and total loss of the vehicle involved in the fire.
As a result, transport providers for example are banning users from taking their e-scooters onto trains.
Charging electric vehicles
The powerful voltages required to charge battery electric vehicles must be carefully managed. Factors to consider include:
installation of charging points
use of charging points
inspection and maintenance.
Organisations will need to consider where charging points are to be installed. If at the workplace, then all relevant general health and safety and fire safety regulations will need to be adhered to.
There may be circumstances where employees may be required to charge vehicles at home. Although there is limited guidance on this situation, organisations should as part of the risk assessment process be determining if this can be undertaken safely, following best practice.
In terms of best practice, the Institution of Engineering and Technology (IET) have published Code of Practice for Electric Vehicle Charging Equipment Installation, 4th Edition.
This publication provides a clear overview of charging equipment, as well as setting out the considerations needed prior to installations and the necessary physical and electrical installation requirements.
It also details what needs to be considered when installing electric vehicle charging equipment in various different locations — such as domestic dwellings, on-street locations, and commercial and industrial premises.
The fire risk assessment for the workplace should also be reviewed to determine whether any additional general fire precautions may be required when installing charging facilities. Factors to consider may include:
location of charging points (for example segregation from other areas)
when charging is likely to take place (for example, will charging be overnight)
current means of monitoring for fire and explosion in charging point area
whether premises will be unoccupied during charging
potential for arson (for example to hide theft of charging equipment).
Any installation should be undertaken by a competent organisation. The Office for Zero Emission Vehicles contains a list of authorised installers. These installers should follow best practice as provided by the IET and also found BS EN 61851-1: Electric Vehicle Conductive Charging System-General Requirements.
Clearly all employees required to charge electric vehicles must be provided with the relevant information, instruction and training. The primary source of information will be any guidance provided by both the vehicle manufacturer and charging equipment manufacturer.
It may also be advisable to extend training to include what action to take in the event of a malfunction including fire and faults with either vehicles or charging equipment.
As with any equipment installed in the workplace, the charging equipment must be subject to regular and appropriate inspection and maintenance. Again, the primary source of information to inform this regime will be from the manufacturer/s.
Employers may face situations where employees wish to store and charge e-scooters/e-bikes at the workplace (when using them to commute to and from work for example).
This should be subject to a risk assessment/fire risk assessment to determine the risks involved.
The National Fire Chiefs Council has produced generic guidance on charging including using approved charging devices and avoiding storage in escape routes. Further details can be found from the link below.
Using and working on electric vehicles
Electric vehicles can have different characteristics to combustion engine vehicles. As such all drivers should be given familiarisation training to include:
differences in performance and power due to instant torque
acceleration and throttle use
increased vulnerability of pedestrian/other road users due to less noise
braking distances due to heavier vehicles
battery range/efficient driving
journey planning (to take account of the above and charging points)
signs and symptoms of battery faults and damage (and what to do).
There may be circumstances where electric vehicles have to be worked on. The HSE have identified four categories as follows.
Valeting, sales and other lower risk activities.
Incident response including emergency services and vehicle recovery.
Maintenance and repair excluding high voltage electrical systems.
Working on high voltage electrical systems.
The HSE website notes that "additional skills and training will be necessary to allow people to work safely with E&HVs. The levels of competency required will vary greatly and are dependent on the type of work that people are expected to do".
A suitable and sufficient risk assessment should be undertaken if any of the above activities are to be carried out by employees. Organisations such as the Institute of Motoring Industry have various courses to ensure competency of employees.
The HSE website also provides basic safety information in relation to the four categories noted above.
For example, it states that when undertaking maintenance (that excludes the high voltage systems), employees should:
refer to vehicle specific sources of information from the manufacturer and trade bodies to identify precautions necessary to prevent danger
keep remote operation keys away from the vehicle to prevent any accidental operation of electrical systems and accidental movement of the vehicle
visually check the vehicle for signs of damage to high voltage cabling or electrical components before starting any work on the vehicle
determine the locations of high voltage cables before carrying out tasks such as panel replacement, cutting or welding.
Summary
Electric vehicles are becoming the norm. As such, where an organisation is to utilise such vehicles, it is important that the hazards and risks associated with the use of such vehicles are known and appropriately managed.
As electric vehicles are a relatively new technology, it may be the case that the hazards involved with their use may change and increase.
It is advisable when introducing electric vehicles and associated charging points that their use and maintenance are kept under review.
Contact us for further information.
(Correct at time of posting)